Primitive, but nice lean-to structure, until the mosquitoes are still out during hunting season, but this looks low key and low cost.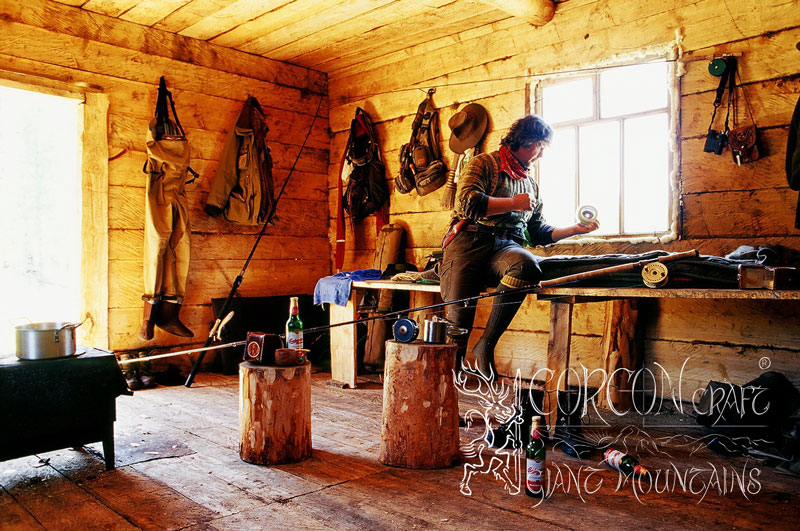 Fly fishing in Norway, Sweden and Finland...I like the looks of this shop!
I am a fan of old black and white photos highlight the way people used to live. I like this picture below of an old school hunting camp:
Good living in Maine: from
http:www.rubylane.comJonesboro-Maine-Sports-Deer-Hunting-Log
THE ROOTS OF OUR TREE: REINDEER HUNTING
Living primitively in Norway, Sweden and Finland website.
Finnish hunting camps are still popular in part of the Upper Peninsula of Michigan. It has been a few years since my family and I have visited the UP, but we never come back disappointed. We camp in the city campgrounds, and always have a few hunting stories that we acquire from the locals. They are still keeping the Finnish Deer Camp traditional alive in the Upper Peninsula.